1880s Entertainment!
If you represent a group, theater, performing arts center, museum, fair, school, etc., and are interested in seeing a 6-minute video that introduces our ten shows, or in booking us, please contact us by calling 860-508-2265 or writing at tborton (at symbol) magiclanternshows.com .
(You can also see us in person at any of our upcoming performances. Click here for Current Schedule.)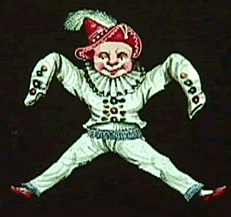 Book us! Book us!