The American Magic-Lantern Theater
Artist in Residence Programs
~ College Connections ~
The American Magic-Lantern Theater has been touring for sixteen years – from Lincoln Center to Singapore – and has given performances and/or artist in residence programs at numerous Colleges and Universities. (See bottom of page.) It is easy to make many connections between our shows and your academic community because of the shows' historical aspects, and the academic credentials of our showman—a Harvard doctorate, two books published, and another (Cinema Before Film) on the way.
Artist in Residence -- Town and Gown Programming
Most of our shows are ideally suited to reach both town and gown. For community audiences of all ages, they are easily accessible, and fun. Plus, we can offer a special Patriotic American History Show for school matinees in combination with any of our other programs. For the college or university audiences, our shows also provide historically accurate re-creations with a rich range of academic connections—film, history, art, literature, dance.
Artist in Residence -- Film/TV/Media Studies Department
The magic lantern was the direct forerunner of today's movies and TV. Our illustrated lecture, Cinema Before Film, can be given in conjunction with any of our shows, and demonstrates how much of today's "art of the cinema" was used in lantern shows. Or the format can be Q&A, or a seminar.
Artist in Residence -- History Department
The magic lantern was an integral (and little-known) part of American life in the Victorian period. One estimate is that there were 50,000-100,000 lantern shows a year in 1895. As part of a college residency, we are available to lecture about this magic-lantern social history, as well as methods of historical research in the field.
Artist in Residence -- Art Department
Joseph Boggs Beale, the foremost American magic-lantern artist and a central focus of Cinema Before Film, developed a new art style for screen projection. Our lecture provides a unique look at 19th Century American art.
"Create Your Own Slides" workshops are also available—for adults, college students, and kids.
Artist in Residence -- Literature Department
Beale and his producer, C. W. Briggs, were explicitly trying to bring great American and world literature to a mass audience by producing screen versions. We examine such works as The Raven, Uncle Tom's Cabin, and Evangeline in their magic-lantern format, both as literary adaptations, and as a widely-seen form of theatrical entertainment.
Artist in Residence -- Drama and Music Departments
Magic-Lantern Shows are a unique combination of drama and music, with unique professional demands. We are available to talk about our art, and also to give performance workshops in acting, vocal performance, and singing.
Our Patriotic History Show is very popular with schools because it captures American history in story and song, and so closely fits the curriculum. You can bus children into your venue, or we can go out to nearby schools. Full curriculum materials are available. (Our showman was also the former Editor in Chief of Weekly Reader.)
Artist in Residence -- Alumni Events / Fairs and Festivals
Our shows make great entertainment for Alumni Day, other alumni events, and Fairs and Festivals. They are unique, highly entertaining for the whole family, and yet full of educational substance. For a Fair or Festival setting, we offer any of our shows in a half-hour format that can be repeated multiple times during the day.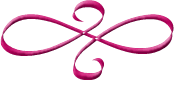 College Residencies or Performances
| | | |
| --- | --- | --- |
| University | Location | Show |
| Princeton University | Princeton, NJ | Spring, Workshop |
| Orange Coast College | Costa Mesa, CA | Patriotic |
| Genesee Community College | Batavia, NY | Christmas |
| Mount Aloysius College | Cresson, PA | Patriotic, Spring |
| University of California | Santa Cruz, CA | Spring, Workshop |
| Florida Keys College | Key West, FL | Sea |
| Hood College | Frederic, MD | Halloween |
| Cloud County Community College | Concordia, KS | Valentine's |
| Yale University | New Haven, CT | Bible, Halloween |
| Westchester Community College | Westchester, NY | Patriotic, New Year's |
| Manchester College | North Manchester, IN | Halloween |
| Lyndon State College | St. Johnsbury, VT | Patriotic, Cinema Before Film |
| Hesston College | Hesston, KS | Christmas |
| Loraine Community College | Elyria, OH | Christmas |
| Martin Luther College | New Ulm, MN | Patriotic |
| Massachusetts College of Art | Boston, MA | Valentines, Art Workshop |
| Drew University | Madison, NJ | Patriotic, Cinema Before Film |
| University of Iowa | Iowa City, IA | Halloween, Cinema Before Film |
| Lake Superior State College | Sioux St. Marie, MI | Halloween |
| University of California | Santa Cruz, CA | Christmas, Cinema Before Film |
| Baton Rouge Community College | Baton Rouge, LA | Valentine, Patriotic, Workshops |
| Allegany College | Meadville, PA | Christmas, Patriotic |
| New York University | New York, NY | Halloween, Cinema Before Film |
| Frederick Community College | Frederick, MD | Patriotic |
| Bingham Young University | Provo, UT | Christmas |
| University of Nebraska | Lincoln, NB | Patriotic, Arts Are Basic |
| University of Mississippi | Oxford, MS | Patriotic, Consulting on MLs |